Everyone can do their part to make the world of work more inclusive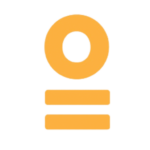 We think it is possible to make the world of work more inclusive through digital tools.

Some ways to support this idea.
Collaborate on the development of the project
Are you a professional, passionate about social issues, or simply interested in the topic of inclusion? Better Social needs you to grow.
Are you in a protected category and want to learn more about digital tools or do you already have skills and want to put them into practice? We need you.
Do you have a project you want to develop or just want to get some advice on your idea? Write to us, we like new ideas. 
Want to learn more about inclusion and digital? Take our courses and stay in touch with us.
Better Social works with businesses, nonprofits, institutions, groups and individuals. Help us spread the word, talk about us to those you think might be interested.