We want to create a more inclusive world through digitization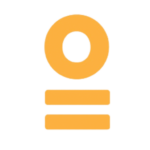 We want to give a positive contribution to social change. We have found a social enterprise to solve the problem of job inclusion. 
By solving this problem, we want to bring innovation to the world of work.
 We believe that innovation, professional inclusion and digital skills can be the future of Italy's economic development. 
We have a program that contributes to this development: we train and support people with disabilities in digital professions. 
We have also built a collaborative team, including people with disabilities, who are able to support the companies in their processes of innovation, inclusiveness and digital communication.
Disability is not a disability: we can break the cultural barrier
You can innovate without leaving anyone behind
Collaboration reduces weaknesses and enhances each person's strengths
Sometimes, where you think there is an obstacle, you find an opportunity
Sometimes, where you think there is an obstacle, you find an opportunity
We were born to share this journey and be part of the change
Innovating does not mean excluding
For us, an inclusive company is a company that is able to hold together different points of view
New business relationships are possible
We work so that doing well and doing good are not alternative choices
Inclusion and business communication can come together forming a virtuous model
Trust and transparency are guarantees of success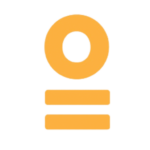 Our project plans to promote work and social inclusion in various ways and together with different partners:
– bringing people with disabilities trained in digital professions into companies
– creating training paths for people already in employment
– helping non-profits to enhance their mission through digital skills
– developing innovation and inclusion through ad hoc projects in schools and with institutions
Each of us can promote our own inclusive idea and we will try to support it.