We help your business with inclusive innovation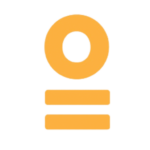 We are digital innovators. We believe that inclusiveness and innovation can go together. Our goal is to help companies to be more inclusive and to improve their level of digitalization.
Find out how you can support us.
Make your company more inclusive and gain digital skills
We can help you find the best employees with disabilities, train them and support in job placement.
DIGITAL MARKETING SERVICES
Develop your digital marketing plan
We train to digital professions people with disabilities who with our experts deliver digital services such as implementation of Google ads campaigns, social media management and social advertising, email marketing campaigns or crm management.
We work to make your company more innovative
Together with your team, we help you develop innovation projects based on methodologies such as Design Thinking and Agile. You can innovate your product, your market positioning or your business organization.
We train the people you want to hire in digital professions
We specialize in training people with disabilities in digital professions. If you want to hire a new resource with high-profile digital skills, we can train them for you and support you in bringing this person into the company.